Sunday Carvery
at The Admiral's Table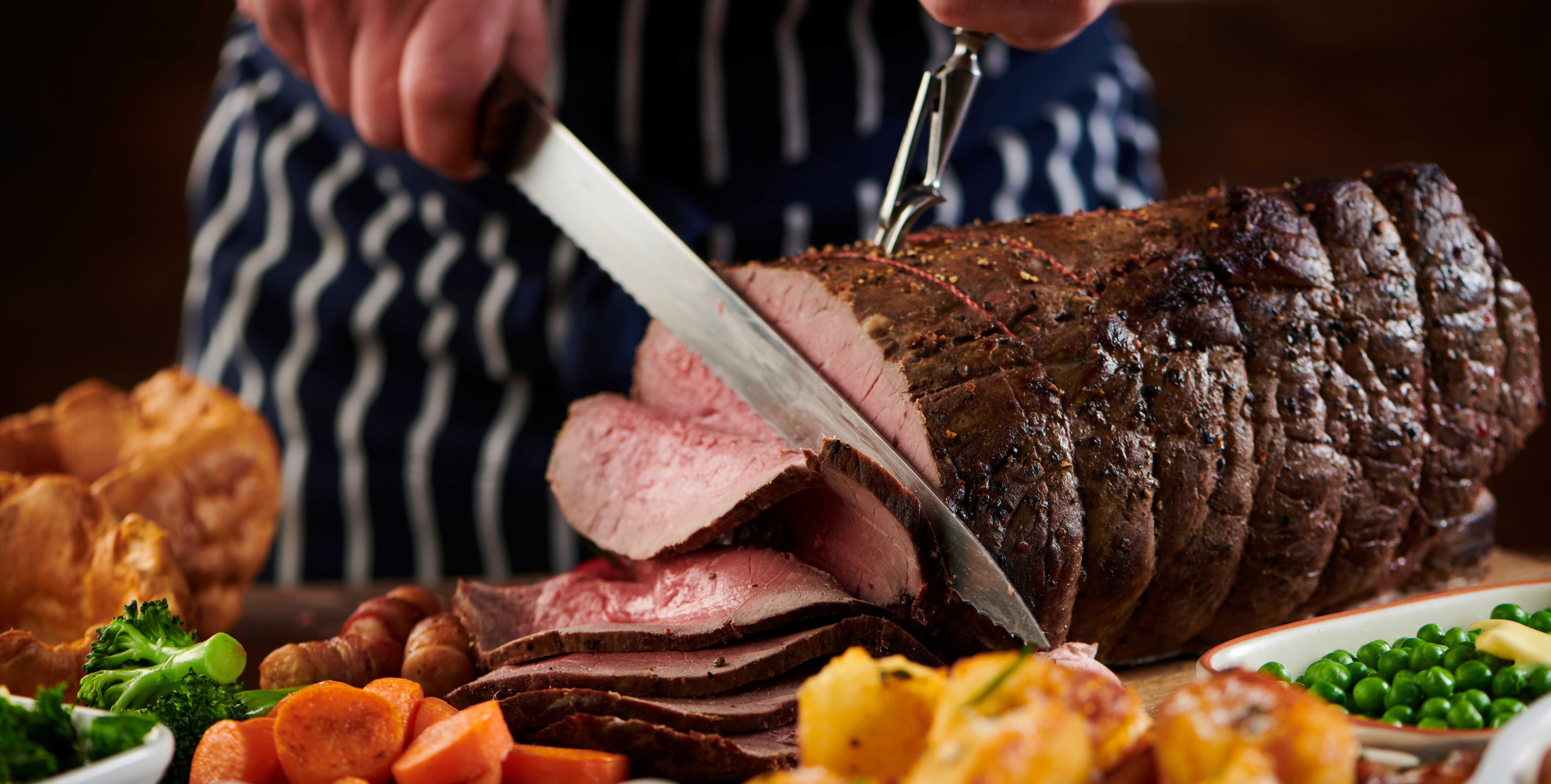 A Sunday lunch you'll remember
If you're looking for the best Sunday lunch, then check out our delicious Sunday carvery at The Admiral's Table in Bridgwater. Prefer a juicy burger, fancy a salad, or decided on treating yourself to a steak instead? Not a problem, we still serve our pub classics on Sundays. Whatever you fancy, be it a carvery and toast to end the week right or a traditional pub favourite, we're here to make your weekend something special. So get together with friends and family and enjoy your meal with us, what else are Sundays for?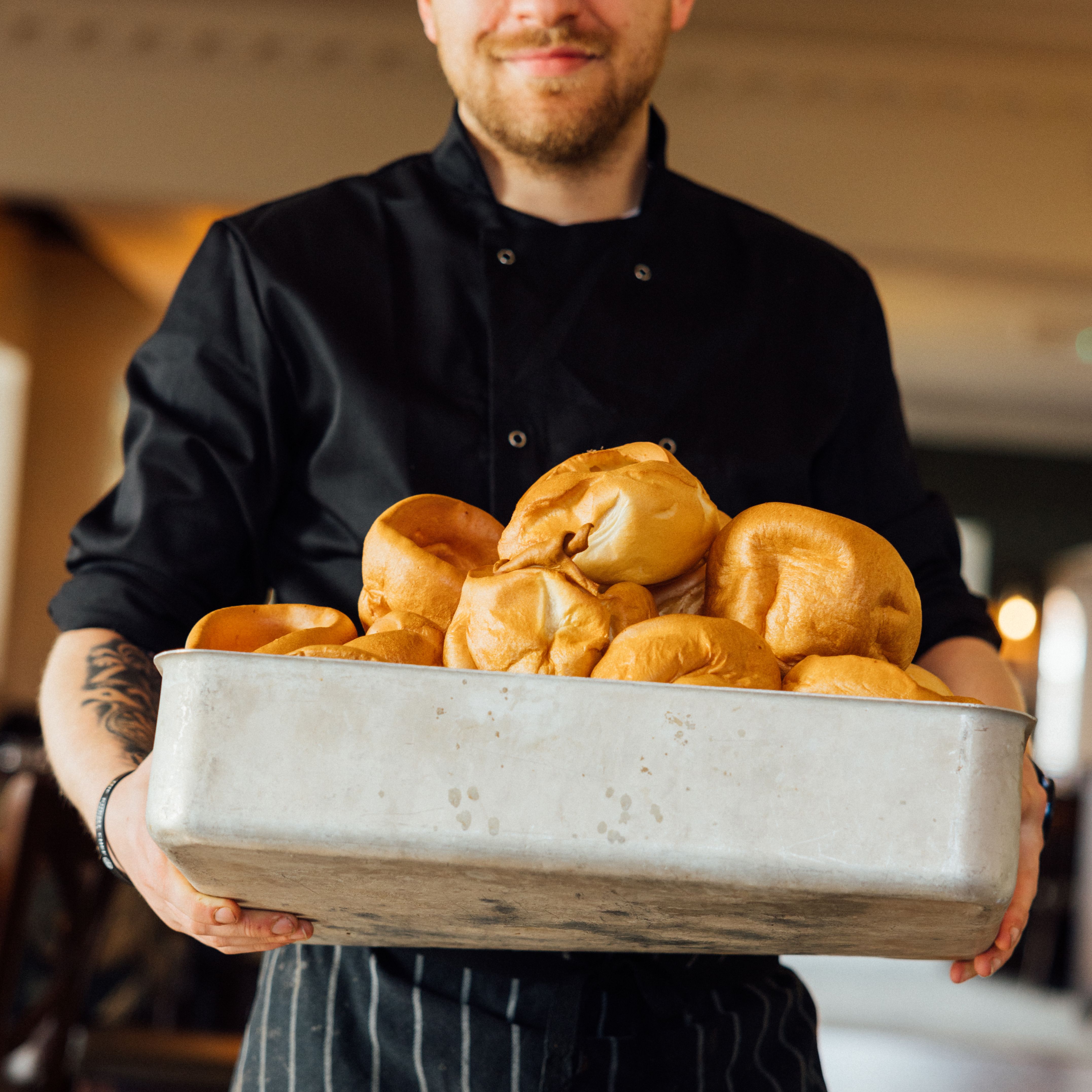 Best Carvery in Town!
Our traditional pub Sunday carvery helps you mark the end of the week in the best way possible. We think our Chefs serve the best carvery in Bridgwater piled high with ruffled roasties, seasonal vegetables, melt-in-the-mouth meats, and don't forget homemade Yorkshire puddings!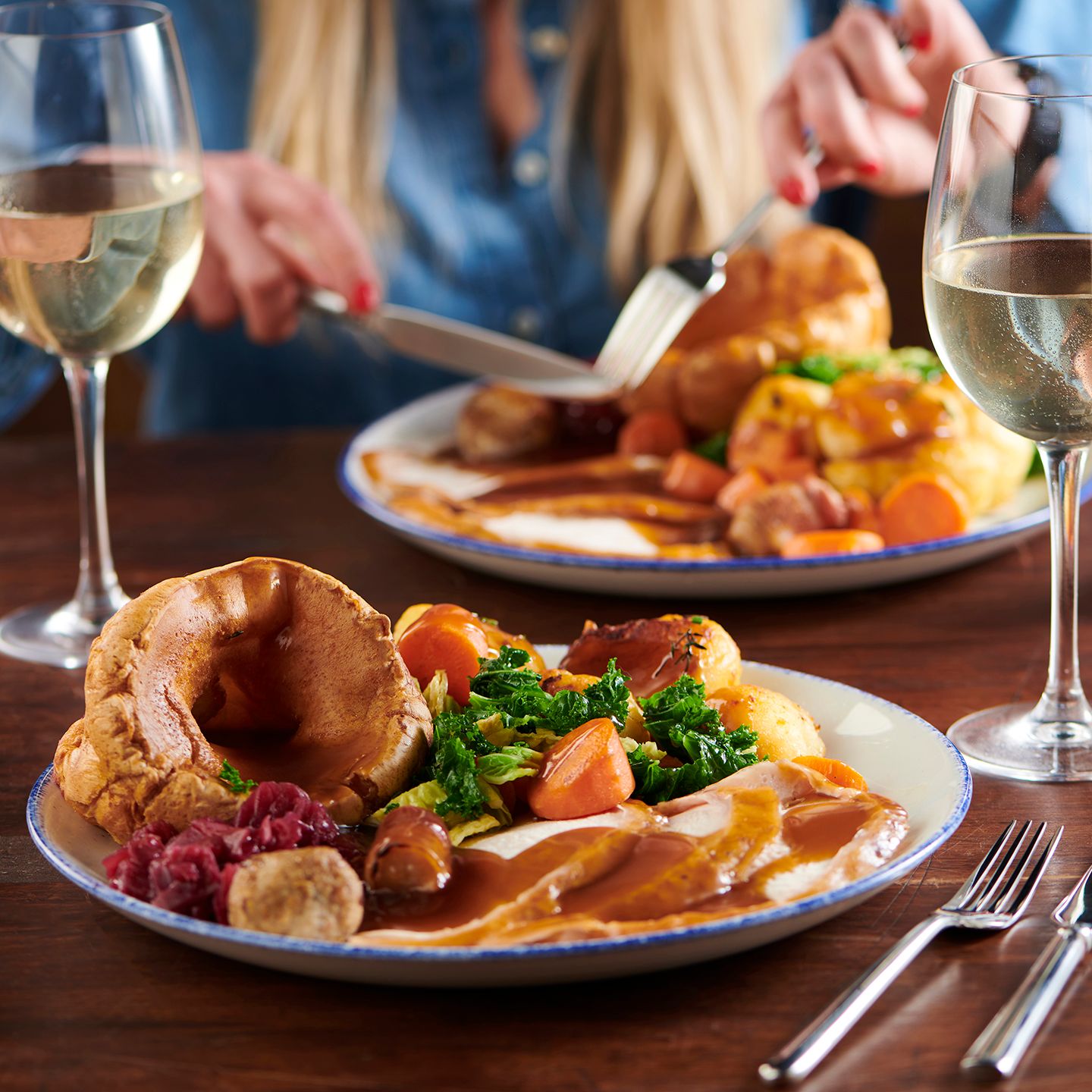 Sundays well spent at your local
Sundays are for relaxing. Chill in one of our cosy corners for a catch up with friends, or why not book the whole family in and grab one of our larger tables? Plus, with our online order-at-table service, you won't miss any of the conversation queuing at the bar!